Flemington Market's Rules
Conditions of Entry
Sydney Markets Limited is herein referred to as SML.
YOU are herein referred to as You or Your.
Sellers or Traders are herein referred to as Merchants.
YOU AGREE THAT...
If you enter the Markets, you agree to comply with the Conditions of Entry summarised below and the Sydney Markets rules as amended from time to time.
If you fail to comply with the Conditions you are liable to Sydney Markets Limited (SML) for any legal and financial damages.
If you disagree with the Conditions, do not enter the Flemington Sydney Markets site, or alternatively, see an authorised representative of SML.
A full copy of the latest Conditions and the Rules may be obtained from the tollgate upon entry, or from any SML office or most authorised representatives of SML.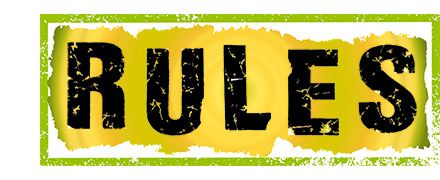 PARKING
Casual Daily Parking:
Parking Price usually starts from $10.00 (inc. GST)
This applies if you are planning to park on the Markets Grounds longer than the time it takes to pick up your produce.
MARKET RULES
1. Entry:
You (or your vehicle/s) must not be in any part of the Markets when that section of the Markets is closed.
2. Selling:
You must not sell, offer or bring any goods for sale in the Markets unless approved or authorised by SML.
3. Behaviour:
You must not behave in a noisy, offensive, unsafe, undesirable or illegal manner in the Markets. You must follow the reasonable direction of any representative of SML.
4. Vehicle Operation:
You must not operate any vehicle in the Markets in a way that is unlawful or unsafe.
5. Parking:
You may only park in designated areas in the Markets and must not obstruct common areas or roadways.
6. Dumping of Rubbish or Bringing In Rubbish:
You are forbidden to bring rubbing onto the Markets Grounds for the express purpose of dumping it whether in one of the assigned bins or as refuse on the ground.
You must not dump or bring in rubbish to any part of the Markets or cause any pollution or environmental harm.
7. Property:
You must not destroy or damage any property in the Markets.
8. Liability:
You enter the Markets at your own risk. SML will not be liable for any loss, damage or injury to you or your property in the Markets.
9. Removal:
You must leave the Markets immediately you are told to do so by any authorised representative of SML.
Failure to do so voluntarily will result in you being removed from the Markets.
10. Entry Pass:
Entry passes to the Markets, when issued, are not transferable.
11. Transhipping Charge:
If Produce (including fruit, vegetable and flowers) is transferred delivered or unloaded at the Markets, then that Produce must be for sale or intended for sale from the General Trading Area (GTA) or Flower Market.
If that produce is not specifically delivered for sale within the GTA or Flower Market then, the Person or Company that delivers or transports that Produce into the Market, will be charged a Transhipping Charge of $200 per pallet, or part thereof transferred/delivered/unloaded (as this may vary from time to time).
Any failure by you to comply with these Conditions of Entry or the Rules may result in you being refused entry to the Markets.