Privacy Shield
Preamble
Arthur Yee P/L Wholesale Banana Merchant Sydney is herein called ("we," "us," "our," or "The Company")
The Company herein refers to the parent company and any of its subsidiaries
The Customer includes ("Visitors", "Customers", "Clients") herein defines any person who accesses this Website or is a Customer
Website herein refers to this Website and any other website(s) owned or managed by The Company
Services herein refers to any kind of service we perform on behalf of any Customer(s)
Compliance refers to the new MAY 2018 "EU-U.S. Privacy Shield and Swiss-U.S. Privacy Shield" laws
Service Area herein strictly refers to Sydney NSW
Privacy Shield in this document also includes Privacy regulations in Australia
USA includes "U.S.", "The contiguous 48 States", Hawaii, Alaska and any Territories or military or other bases held by the United States including Islands or physical land area's ceded to the entity known globally as the United States of America
EU herein refers to any European Countries which are actively part of the GDPR Agreement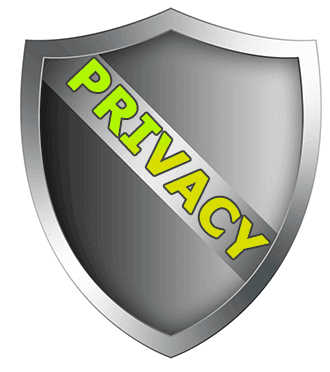 Overview
Because this Website is an electronic entity and as such may be viewed in any part of the World where internet access is available, and purely as a precaution, we have expanded our privacy statement to include the Privacy Shield Agreement. Since we get enquiries from The USA or Territories, The EU or Switzerland, we are implementing compliance with these Privacy ACTS.
The EU-U.S. Privacy Shield and Swiss-U.S. Privacy Shield acts relate to information viewed and individuals and companies who's website(s) may be viewed and / or actioned upon, within the internet access of the USA and the EU.
The Company is committed to protecting the privacy of individuals who visit The Company's Web sites ("Visitors", "Customers"), and individuals who may register with The Company to use our Services as defined below. We are serious about protecting your privacy and recognize that you care how information about you is used and shared. We appreciate your trust that we will do so carefully and sensibly. This Privacy Statement describes The Company's privacy practices in relation to the use of The Company's Web sites and the related applications, services, and programs offered by The Company (collectively, the "Services"), as well as individuals choices regarding use, access and correction of personal information. The Company participates in compliance with the EU-U.S. Privacy Shield Framework and the Swiss-U.S. Privacy Shield Framework. For more information please see the "EU-U.S. Privacy Shield and Swiss-U.S. Privacy Shield" [www.privacyshield.gov] section below. To learn more about the Privacy Shield program, please visit the U.S. Department of Commerce Privacy Shield website for more info. This Privacy Statement applies to The Company and any of its (wholly owned) subsidiaries, The Parent Company in NSW Australia and their respective Services) owned and operated by The Company. The Privacy Policy is a part of The Company's Terms of Use and covers the information practices, including how The Company collects, uses, shares and secures the personal information you provide, of Web sites that link to this Privacy Statement.
By accessing and using our Website or Websites, you agree that you have read and understand this Privacy Policy, and that you accept and consent to the privacy practices described in this Privacy Policy.
Subsequent Changes to "this" Privacy Policy
The Company may update this Privacy Policy from time to time to reflect changes to our information practices. If we make any material changes we will NOT notify you by email or phone or any other method including but not limited to any other means including a notice on this website prior to, or after any change becoming effective. We encourage you to periodically review this Privacy page for the latest information on our privacy practices. It is wholly your responsibility to check for any changes when using this Website prior to accessing the Website.
EU-U.S. Privacy Shield and Swiss-U.S. Privacy Shield Compliance
The Company participates in the agreement to be compliant with the EU-U.S. Privacy Shield Framework and the Swiss-U.S. Privacy Shield Framework. We are committed to subjecting all personal data received from European Union (EU) member countries and Switzerland, respectively, in reliance on each Privacy Shield Framework, to the Framework's applicable Principles. To learn more about the Privacy Shield program, please visit the U.S. Department of Commerce Privacy Shield website [www.privacyshield.gov].
The Company is responsible for the processing of personal data it receives, under the Privacy Shield Framework, but not to any subsequently transfers of said data to any third party acting as an agent or other on its behalf if required, this especially applies to data which is sought by Legal or Governmental Authorities. The Company complies with the Privacy Shield Principles for all onward transfers of personal data from the EU and Switzerland, including the onward transfer liability provisions.
With respect to personal data received or transferred pursuant to the Privacy Shield Frameworks, The Company is subject to the regulatory enforcement powers of the local NSW Government as well as the Federal Laws of Australia. In certain situations, we may be required to disclose personal data in response to lawful court ordered requests by public authorities, including but not limited to law enforcement requirements.