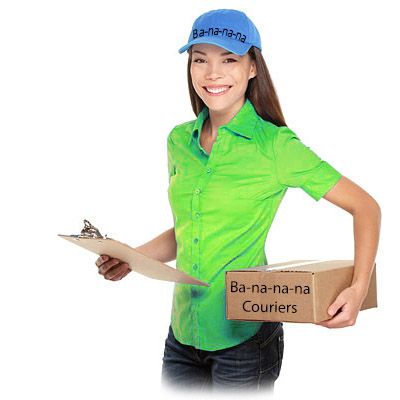 Bulk Banana Delivery
If you have ordered before 9 AM (Mon - Fri) and your order is for a minimum of 10 boxes of Bananas, we MAY BE ABLE TO arrange for a courier to pick up and to deliver your order to your shop location.
HOWEVER
It is strongly recommended that you arrange your own courier (or taxi) and this is to ensure that there is No Mix-Up with your delivery address due to the multitude of accents here in Sydney.
Please arrange your own courier.
CLOSING TIME
If the courier has not arrived to pick up your order before we close, please note that we will close around midday regardless of whether or not your order has been picked up.
This is because some courier companies (in the past) have had trouble (covering) getting the orders picked up and our staff have had to wait up to 3 hours for the courier to appear.
COMMERCIAL BUSINESSES ONLY
Any delivery service we are able to offer is for commercial businesses only and this does not include home delivery.
Long term private customers "may be" considered under certain circumstances.
REMEMBER
Orders MUST BE placed before 9 am Monday - Friday and before 9 am Saturday and Sunday.
* DISCLAIMER: This service currently applies to existing long term customers only.